The time when we could show up before class and sign-in are happy memories. Now, we must SIGN-UP for the class online either with a computer or the phone app. The steps listed here are for using a computer.
First: Click on the link SIGN-UP FOR VIRTUAL CLASSES at the bottom left of this, and every page of our website. If the electrons are behaving, it will open to the schedule as pictured above. (Or you can use this alternative link.)
If you signed up for classes from your device (without the app) in the past, the process will be familiar (but sad to see all the canceled classes). In other words, this guide assumes you are familiar with selecting the week to find a class, pointed out by the red arrow.
Next: Once you select a class by clicking on the SIGN-UP NOW link you will be taken to the screen pictured here. (Note: If the schedule is not displaying classes you may have to sign-out first in the upper right corner.)
Mindbody is very good at sending confirmations and 30 minutes before the class start time you will receive an email with a link to JOIN THE CLASS.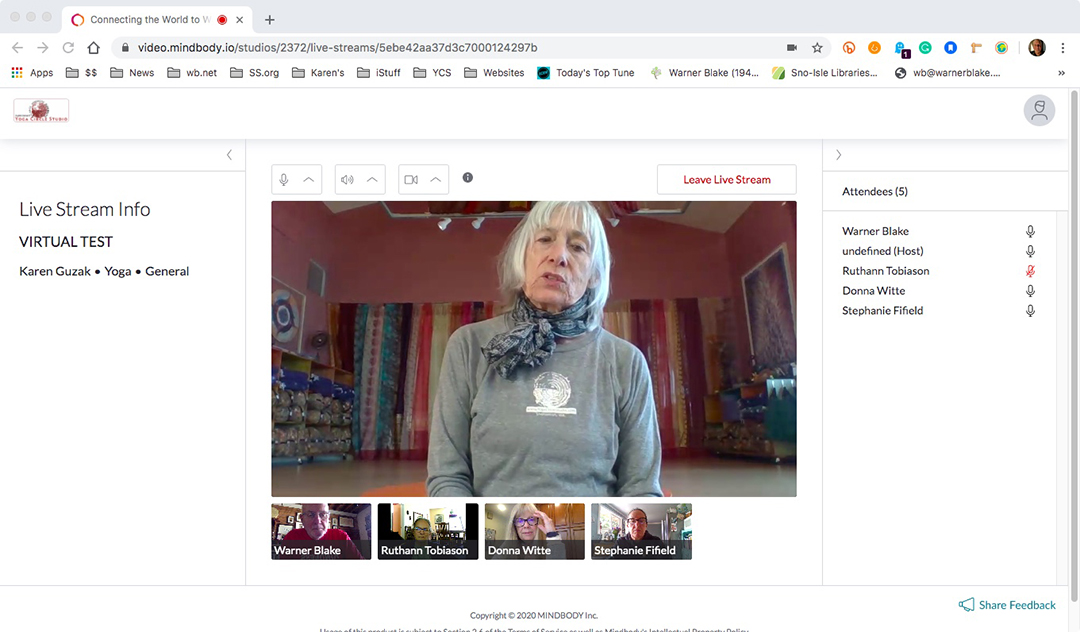 Mindbody recommends the latest Google Chrome browser. If you need help or have suggestions, please let us know.
. . .