Header video: Carly Hadyen, excerpt from her Low Lunge Flow video .
Yoga for Desk Jockeys
with Carly Hayden
Sunday, March 11 | 1 to 4p
Spending too much time sitting manifest as tightness and stresses in the body. Unwind gently with yoga postures and breathing. Sitting is thought to be the new smoking – deleterious to our physical and mental health. Learn strategies to undo the effects of sitting …feel better all over.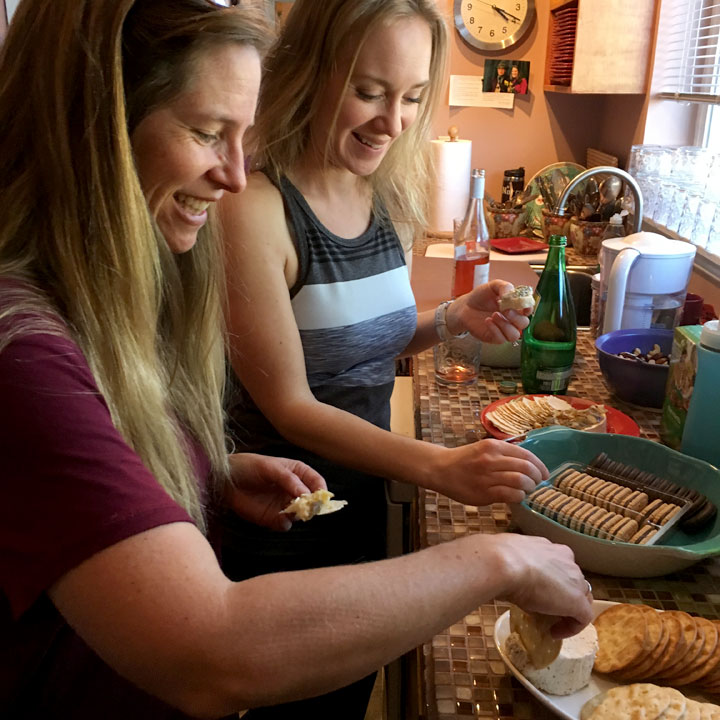 New YCS student Heather and workshop teacher Carly enjoying the potluck — a YCS tradition following Sunday workshops.
Follow this link to learn what's up next.
. . . .